HAPPY MAY DAY
I pledge allegiance to the flag of the United States of America and to the Republic for which it stands, One nation, under God, indivisible, with liberty and justice for all.
Events and Celebrations
For gallantry in action against an enemy of the United States, our brave service members are awarded the Silver Star. This is the third highest decoration a soldier can receive. SILVER STAR SERVICE BANNER DAY salutes these brave men and women who have shown heroism, bravery and sacrifice in the face of battle. We salute you and give you our undying thanks for your service.
Founded in 2004, NATIONAL INFERTILITY SURVIVAL DAY gives those dealing with this issue their day. Infertility can be very emotional for all of those affected by it and sometimes painful. The stigma surrounding it needs to go away and all of those who live with it should realize that they are no less a person, that they are no less loved and they still have a God-given purpose on this Earth.
Every school has someone who is part teacher, part administrator, part boss and part friend. They are an influencer, a community liaison and even direct traffic. These folks are truly superheroes and SCHOOL PRINCIPALS' DAY gives them their due. Give your principle a big high five or a fist bump the next time you see them and thank them for what they do.
"Loyalty to the country always. Loyalty to the government when it deserves it." – Mark Twain
NATIONAL LOYALTY DAY has been proclaimed by every President since 1959 and reaffirms our allegiance and patriotism about our great country. Doesn't matter your politics, your background, your ideals, if you are a citizen, you are an American and that is something to be proud of.
LAW DAY is another day to reflect on the values of our country. The Declaration of Independence and the Constitution are the backbone of our country and guarantee every citizen rights and freedoms. These are disputed and challenged at times, and that's where the courts come in. It's not a perfect system, but it's what we have and I am glad it's ours.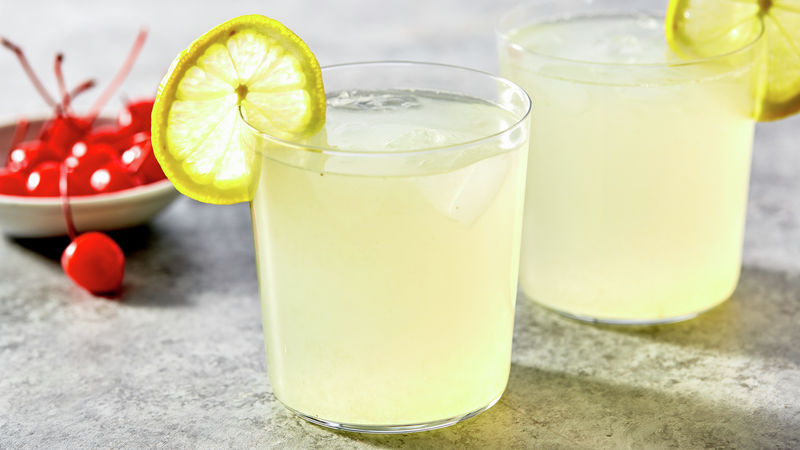 How about a nice cool glass of NATIONAL LEMONADE DAY? The weather is perfect for sitting outside and enjoying some.
Our dessert of the day has many layers to explore.  NATIONAL CHOCOLATE PARFAIT DAY brings the chocolate, cream, Jell-O and whatever else you want to add.  Light and airy, this dessert will satisfy without filling you up.
1840 – The first postage stamp is issued – in England, and is called the Penny Black
1884 – Moses Fleetwood Walker plays in his first Major League baseball game, and is the first African-American to do so. He had played for the University of Michigan and went to catch just one season for the Toledo Blue Stockings
1941 – Citizen Kane premiers in New York City
1960 – Francis Gary Powers plane is shot down over the Soviet Union sparking the U-2 Incident
1971 – Amtrak starts rolling down the tracks
Happy Birthday…
Calamity Jane – 1852 – One wild woman who could hang with the best of them in the old West
Anna Jarvis – 1864 – Started Mother's Day
Scott Carpenter – 1925 – Astronaut who was part of the Mercury 7
Max Robinson – 1939 – First African American news anchor
Judy Collins – 1939 – Sang "Both Sides Now" and "Send in the Clowns"
Tim McGraw – 1967 – Grammy award winning country singer
Enjoy the day and make it your own
Thank you, God, for this day, for who you are and for all of our blessings. Thank you for teaching us, loving us, caring about us and disciplining us. We would also keep our friend who has cancer in prayer for healing. I pray this in the wonderful name of Jesus, Amen.
Thank you to National Day Calendar; National Today; History.com; Britannica.com; Wikipedia