I pledge allegiance to the flag of the United States of America and to the Republic for which it stands, One nation, under God, indivisible, with liberty and justice for all.
Events and Celebrations
Starting in 1991 STAMP OUT HUNGER FOOD DRIVE DAY has become the largest single day food drive in America. The food is collected by your mailperson, and volunteers at the post office help organize the donations and get them to food banks across the area. All you have to do is give your donations to the letter carrier and you will have participated.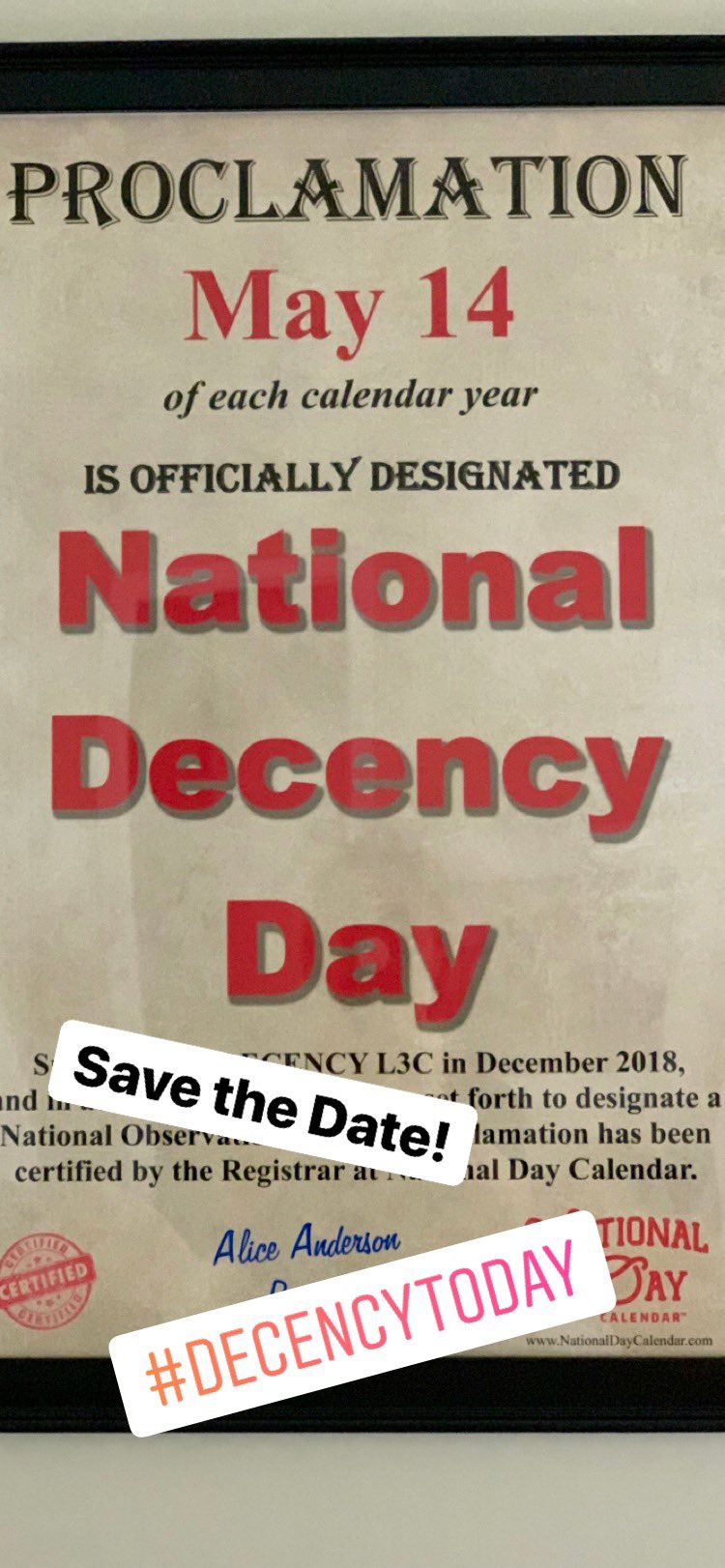 NATIONAL DECENCY DAY reminds us that since we are all in this together, we might as well treat each other with kindness, respect and compassion. It is not always easy, but some things are worth the effort.
CORNELIA DE LANGE SYNDROME AWARENESS DAY shines a light on a genetic disorder that happens at birth but is hard to diagnose.  Also called Amsterdam Dwarf Syndrome or Bushy Syndrome, it affects the physical and intellectual development of the child.  Continuing research needs to be conducted to be able to better diagnose this disease and learn more about it.  Visit the CdLS Awareness Day website.
Every dog has its day and so do the moms who take care of them. NATIONAL DOG MOM'S DAY celebrates the moms who feed them, clean up after them, pamper them and love them. If you are a dog mom, give that pooch an extra hug and give yourself a pat on the back. This day was actually founded by Dig – The Dog Persons Dating App.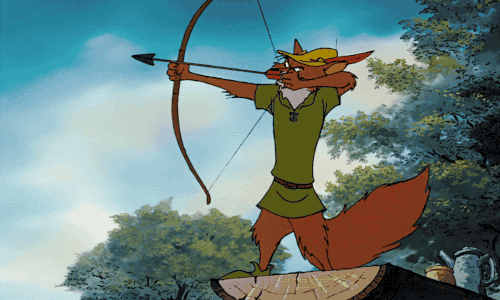 Time to hit the mark with NATIONAL ARCHERY DAY. We celebrate one of the oldest sports that predates 2500 BCE when bow and arrow were used for hunting and battle. Today, they are still used for hunting but not so much in battle. The equipment has evolved a lot – even since my elementary school gym days where Mr. Tidd taught us how to shoot with the basic fiberglass recurve. Stabilizers, sights and finger releases all help get the arrow to where you want it to go and the arrows themselves have become technological wonders. This is a fun sport that is good for upper body workouts, focus and always feeling the thrill of hitting your mark.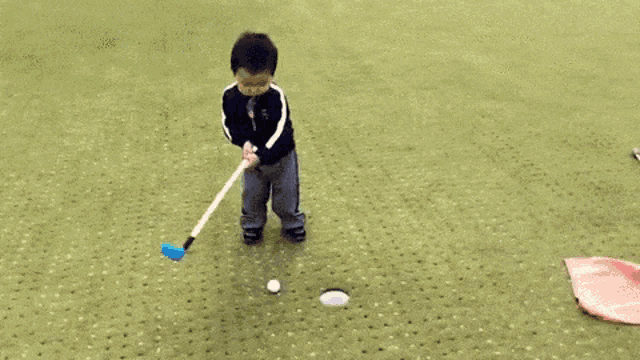 Next, we aim to hit the hole with NATIONAL MINIATURE GOLF DAY. Hit the ball through the blades of the windmill, bank it off the board just right and get that hole in one. After listening to my brother-in-law, I am fairly certain that South Carolina is one of the golf meccas of the U.S. and they host the US Pro Mini Golf Association Championship Tournament at Myrtle Beach. Yep, there is an association and a championship. Some of the courses out there are simply amazing, but if you can't get out there, find one closer to home and have a good time.
NATIONAL BUTTERMILK BISCUIT DAY has us reaching for the sausage gravy. Biscuits for breakfast are a natural with butter, jelly or honey. Mom used to plop the raw biscuits into a frying pan of oil, take them out and shake them up in a brown bag of powdered sugar or cinnamon sugar for some homemade doughnuts. You can also use this tasty bread for pizza crusts, as a sandwich or served with just about any meal.
On this day…
1607 – Jamestown, the first permanent English settlement in the U.S. was founded
1804 – Captain Meriwether Lewis and Lieutenant William Clark start their adventure
1878 – Robert August Chesbrough invents petroleum jelly
1904 – The first Olympic Games in the U.S. are held at the St. Louis World's Fair on the campus of Washington University
1948 – Israel declares its statehood
1973 – NASA puts Skylab into space
1998 – We say goodbye to Seinfeld
Happy Birthday to…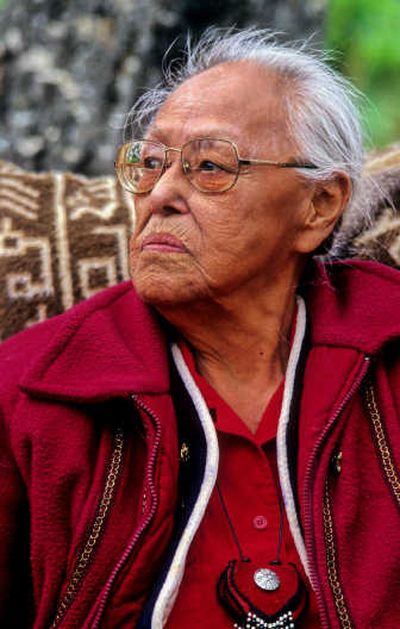 Maria Smith Jones – 1918- She was the last speaker of the Eyak language and along with the University of Alaska was able to put together an Eyak dictionary
George Lucas – 1944 – Pretty good filmmaker
Cate Blanchett – 1969 – Academy Award winning actress who did an awesome job as Galadriel in Lord of the Rings
Mark Zuckerberg –1984 – gave us a whole new facet to keeping in touch
Enjoy the day and make it your own
LORD, we thank you for this day, for your blessings and for life itself.  Watch over these beautiful people and please hold our dear friend in your arms as she battles her cancer.  I ask this in your name, Jesus, Amen.
Thank you to National Day Calendar; National Today; History.com; Britannica.com; Wikipedia