I pledge allegiance to the flag of the United States of America and to the Republic for which it stands, One nation, under God, indivisible, with liberty and justice for all.
Events and Celebrations
KOREAN WAR VETERANS ARMISTICE DAY commemorates the end of the Korean War and honors all of its veterans. For those who went off to a foreign land to serve their country, to offer their lives, leaving their loved ones – we can't thank you enough for your faithful service.
Rosie and Sunny Aiello founded LOVE IS KIND DAY to remind us that real love is not abusive or controlling, but caring and self-sacrificial. They themselves broke free from an abusive relationship and are here to say that no one should ever be put in that position. If you find yourself being abused in any way, seek help – you are worth it.
TAKE YOUR PANTS FOR A WALK DAY encourages us to get outdoors and go for a walk. It's healthy, invigorating and gets some of that natural vitamin D in ya – and yes – you have to wear pants – or at least shorts.
If you want to take your stroll to a whole new level there is always WALK ON STILTS DAY. It sounds like it could be fun – just watch out for low flying birds and low hanging wires.
Let's raise a glass to NATIONAL SCOTCH DAY. Real Scotch must be made in Scotland, come out of oak barrels that have been aged for not less than three years and have an alcoholic content of less than 94.8%.
Raising Canes founded NATIONAL CHICKEN FINGER DAY back in 2010. It sounds like a good day to sample some of these savory snacks that are quite tasty. Dip 'em in your favorite sauce and dig in.
Our dessert of the day calls for a blow torch. NATIONAL CRÈME BRULEE DAY celebrates the custard with the sugary top that is heated to perfection. It's a nice light dessert that is heavy on flavor.
Quote of the day – "Love is patient, love is kind, it does not envy, it does not boast, it is not proud. It is not rude, it is not self-serving, it is not easily angered, it keeps not record of wrongs…love never fails."
1 Corinthians 13:4-8
On this day…
1866 – The 1,686-mile-long Trans-Atlantic Telegraph Cable connects two continents allowing for better communications
1940 – "A Wild Hare" showcases that wascally wabbit – Bugs Bunny – for the first time
1948 – Yogi Berra starts his record 148 errorless game streak
1965 – Warning labels begin appearing on packs of cigarettes
1972 – The F-15 Eagle flies for the first time
1984 – Pete Rose gets his 3,503rd single – he should be in the hall of fame
1987 – They begin raising the Titanic off the ocean floor
Happy Birthday to…
Co-created Dungeons and Dragons
3-timer world champion figure skater who also brought home the Olympic Gold
"Here's your sign"
Heavy metal bassist for Pantera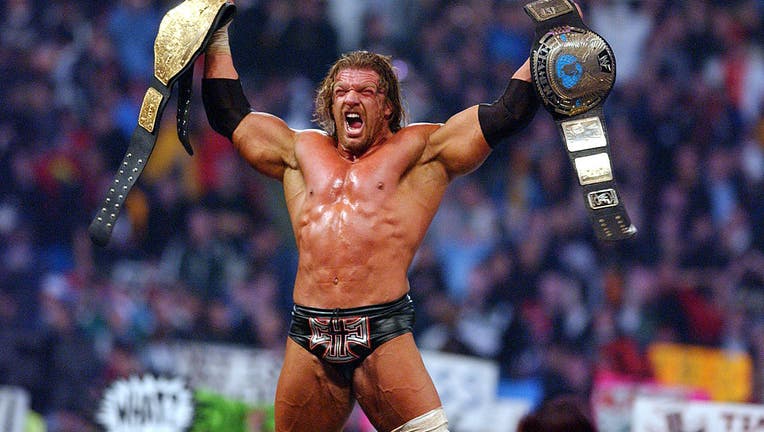 Professional wrestling phenom
14-time All-Star short stop
I want to give my good friend, Vince, a big Happy Birthday shout-out. We have known each other for…well… a really long time and he has been one of the best friends a guy could have. Also, I gotta say, being a grandpa looks good on ya.
HAPPY BIRTHDAY VINCE!!
Enjoy the day and make it your own
Most Awesome God, thank you for who you are. We ask for our country to be united, for this virus to come to an end and for my wonderful friends and family to be blessed. Please provide for all of the victims of the flood. In the name of Jesus, I pray, Amen.
Thank you to National Day Calendar; National Today; History.com; Britannica.com; Wikipedia; On this day.com
#KoreanWarVeteransArmisticeDay, #LoveisKindDay, #TakeYourPantsforaWalkDay, #WalkonStiltsDay, #NationalScotchDay, #NationalChickenFingerDay, #NationalCremeBruleeDay, #Enjoythedayandmakeityourown