I pledge allegiance to the flag of the United States of America and to the Republic for which it stands, One nation, under God, indivisible, with liberty and justice for all
Events and Celebrations
A tip of the surgical cap goes out to SURGICAL ONCOLOGIST DAY. These doctors specialize in the treatment and removal of cancerous tissues. Always learning and improving their skills, these men and women work to improve our lives. Thank you for caring.
They say angels walk the Earth, and I believe it. BE AN ANGEL DAY encourages the better part of humanity to show itself as we can all make a positive difference in someone's life. Whether you give someone a smile, a helping hand or go above and beyond to care, you could be an angel on Earth.
NEVER BEAN BETTER DAY is all about the love between dogs and their humans. Bean is a therapy dog who has his own website and is publishing a book next year. Dogs get us and we get them and no matter the problem or situation, they can always make it better. Go to Never Bean Better to learn more about this special canine.
TOOTH FAIRY DAY flies in to celebrate that mystical figure who deals in teeth and gifts. Her (His?) origins are a little murky, but they can be dated all the way back to the Vikings. I remember putting my tooth in a tiny red treasure chest for the night and waking up to a shiny quarter under the pillow. How that tooth fairy did that without waking me up, I will never know.
NATIONAL BAO DAY comes to us from China. Bao are stuffed buns filled with meat, cheese, veggies, custard or even chocolate. Whether you like sweet or savory – might as well do both – these sound like a real treat.
Our dessert of the day is one to indulge yourself with. PECAN TORTE DAY slices up the layered cake with the nuttiness of pecans. While the pecans are healthy, unfortunately, the torte is not. So, a little moderation is called for, but definitely worth it.
On this day…
1647 – Denis Papin invents the pressure cooker
1864 – The first Geneva Convention takes place between 12 countries to work to improve wartime conditions – out of this gathering came the International Red Cross
1911 – Ole Evinrude gets a patent for his outboard motor
1939 – Julian Kahn gets a patent for an "Apparatus for Mixing Liquid with a Gas" – this turns out to be whipped cream
1950 – Althea Gibson becomes the first African American tennis player to participate in the U.S. Nationals. She did not win this time, but she did the following year and at Wimbledon as well
1986 – "Stand by Me" shows us a different side to Stephen King
1989 – Nolan Ryan fans Ricky Henderson for his 5,000th strikeout
1989 – The first ring around Neptune is discovered
2004 – Edward Munch's "The Scream" and "Madonna" are stolen from the Munch Museum in Oslo. They are recovered 2 years later
Happy Birthday to…
Prolific writer of wit and prose, she has many quotes, among which – "The first thing I do in the morning is brush my teeth and sharpen my tongue"
The "King of Boogie" brought us his electrified blues for over 60 years
This Pulitzer Prize winning novelist gave us "Fahrenheit 451" among many other works
"Stormin' Norman", as he was known, led us to victory in the first Persian Gulf War
Tony Award winning actress who is best known for her character "Rhoda" on the Mary Tyler Moore Show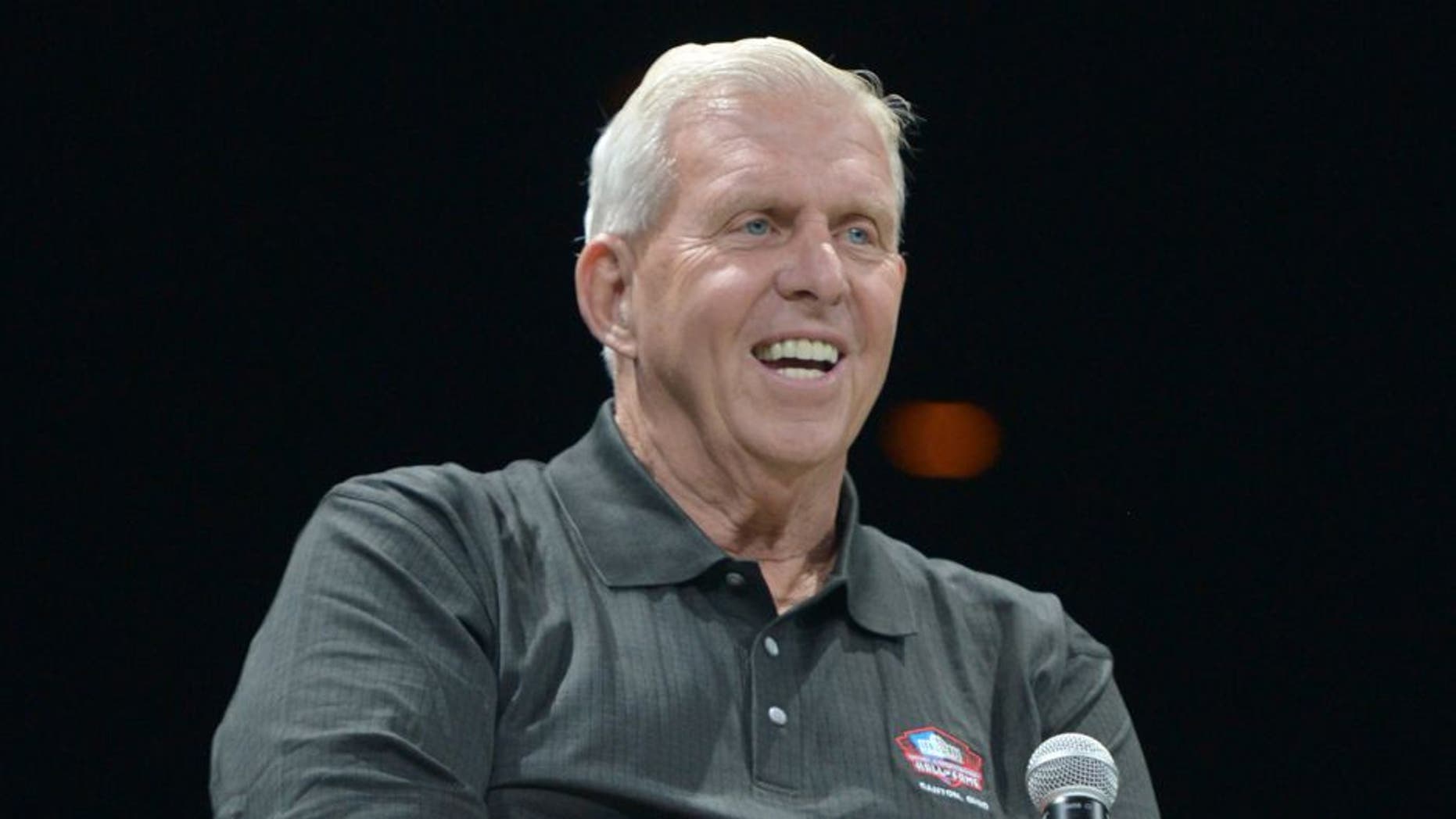 NFL Head Coach who went to the Super Bowl a couple of times
This funny man has some acting chops as well and is doing a fine job hosting the Late Late Show
Enjoy the day and make it your own
Dear Heavenly Father, thank you for this day. We would ask for those who are sick, suffering, lonely and depressed to be healed. Let them know they are loved and thought of. Every person is special, unique and made in your image. May they know this. Thank you, Jesus, Amen.
Thank you to National Day Calendar; National Today; History.com; Britannica.com; Wikipedia; on this day.com
#SurgicalOncologistDay, #BeanAngelDay, #NeverBeanBetterDay, #ToothFairyDay, #NationalBaoDay, #PecanTorteDay, #Enjoythedayandmakeityourown