I pledge allegiance to the flag of the United States of America and to the Republic for which it stands, One nation, under God, indivisible, with liberty and justice for all.
Events and Celebrations
GRIEF AWARENESS DAY reminds us to look after others who are grieving and to look after ourselves. Just letting someone know that you are there for them may be enough – other times, a more active role may be called for. Don't shortchange yourself either. If you are dealing with loss, please take care of yourself and if needed, seek help.
NATIONAL HOLISTIC PET DAY is all about looking after your entire pet's wellbeing. Besides feeding and vet visits, making time for play and exercise does a pet good. Now, if you can get your animal to meditate with you, go for it.
NATIONAL BEACH DAY may offer the therapy we have been looking for. The rhythmic lapping of the waves, the pristine view of the ocean, and being able to relax and enjoy yourself really melt away the worries and troubles. If you are not close to a beach – bring the beach to you. Fix yourself a daiquiri, put on some island music, turn off your phone and let your imagination do the rest.
TOASTED MARSHMALLOW DAY goes right along with our day at the beach. Get a little flame going, break out that bag of marshmallows and toast them to your idea of perfection.
On this day…
1885 – The Andromedid Meteor Shower treated night sky watchers to a real light show with an average of 1300 meteors per hour
1905 – Ty Cobb makes his major league baseball debut
1967 – Thurgood Marshall becomes the first African American to sit on the Supreme Court
1983 – Guion S. Bluford becomes the first African American to go up into space
1984 – The Space Shuttle Discovery takes off from Kennedy Space Center for the first time
2021 – U.S. troops withdraw from Afghanistan – 21 years after that war had started
Happy Birthday to…
Gave us Frankenstein
Baseball MVP, hall of famer and the last player to earn a .400 batting average
In addition to eradicating mumps, he developed more than 40 vaccines
Knows a little something about investments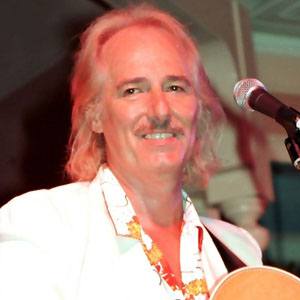 Singer and songwriter for "The Mamas and the Papas
Enjoy the day and make it your own
Dear Heavenly Father, we may get down and depressed, but we know we can turn to you for hope and joy. Thank you for being the kind of God that you are. In Jesus name I pray, Amen.
Thank you to National Day Calendar; National Today; History.com; Britannica.com; Wikipedia; on this day.com
#GriefAwarenessDay, #NationalHolisticPetDay, #NationalBeachDay, #ToastedMarshmallowDay, #Enjoythedayandmakeityourown