A Tip of the Hat Goes to…
MEDICAL ASSISTANTS' RECOGNITION DAY celebrates the men and women who assist the medical staff through clinical and administrative duties. They definitely keep things running like a Swiss Clock. Thank you for doing what you do.
Awareness Spotlight shines on…
NATIONAL BRA DAY wants women to be aware of their options. Breast Reconstruction Awareness Day let's those who have had a mastectomy or lumpectomy know that they have a choice when it comes to their appearance.
DAY OF UNITY seeks to bring all of us together to stop the bullying. One person may not be able to defeat a bully, but by standing together – we can get a clear message across – it's not cool.
Family and Friends
NATIONAL NEW FRIENDS DAY is always nearby. Making new friends is not easy but can be very rewarding.
Education and Information
SUPPORT YOUR LOCAL CHAMBER OF COMMERCE DAY and they will support the local businesses. This organization provides valuable resources for small businesses.
HAGFISH DAY celebrates the ugly side of the animal world. They are considered the ugliest of species but serve the purpose of keeping our ocean floors clean as they scavenge the debris of dead marine animals. They also produce a slime for protection that is stronger than nylon. The Navy is currently researching a synthetic version of this slime to be used as a protective layer for their vessels.
On Today's Menu…
SEAFOOD BISQUE DAY brings the hot broth of strained lobster, shrimp or crab. A nice hunk of bread accompanies this dish nicely, as does a glass of your favorite wine.
Sneak Peek at Tomorrow's Events and Celebrations
World Osteoporosis Day
Get Smart About Credit Day
Brandied Fruit Day
Chicken and Waffles Day
World Statistics Day
On this day…
1781 – The British surrender to General George Washington – ending the Revolutionary War
1953 – Ray Bradbury's Fahrenheit 451 is published
1966 – Bobby Orr makes his NHL debut – with the Boston Bruins
1985 – The first Blockbuster store opens
1987 – The Stock Market drops 508 points – it's largest one day decline in history – on what would be known as "Black Monday"
2003 – Pope John Paul II beatifies Mother Teresa
Happy Birthday to…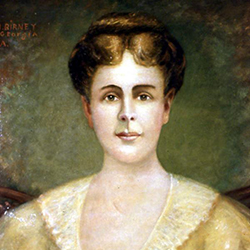 Enjoy the day and make it your own
Most Awesome LORD, thank you for this marvelous day and for these beautiful people. You have blessed us with so much and ask that you would continue to do so. Please keep them safe from harm and illness. I ask this in your name, Jesus, Amen.
Thank you to National Day Calendar; National Today; History.com; Britannica.com; Wikipedia; on this day.com
#NationalBRAday, #DayofUnity, #SeafoodBisqueDay, #SupportYourLocalChamberofCommerceDay, #MedicalAssistantsRecognitionDay, #Enjoythedayandmakeityourown