Military Honors
NAVY DAY salutes all of the Naval personnel who have and are serving. While today is not the birthday of the Navy, it was picked since it coincides with the birthday of President Theodore Roosevelt. He is responsible for advancing our Navy to be tops in the world and he was the first President to submerge in a submarine and fly in a plane. We salute all who serve in the World's most powerful Navy and thank you for keeping us safe.
Our Furry Friends
BLACK CAT DAY crosses our paths at a spooky time of the year. Black cats do get kinda of a bad rap – because they have been known to hang out with witches and bring bad luck – but that should not keep them from being adopted and sometimes they are the last ones left. Let's celebrate this ebony feline and its unique beauty on its day.
Education and Information
NATIONAL CIVICS DAY encourages us to learn about our government and how we can be involved in the process of serving our communities. Civic minded people keep our country running and finding out more about the process can only make us stronger and bring us together.
NATIONAL MENTORING DAY wants us to think about someone who helped define who we are and the benefits of passing on knowledge. I have had several people in my life who have taught me so much and I am so grateful to them.
Belly up to the Bar
AMERICAN BEER DAY hoists a mug to all of the Yankee brewers out there. Yuengling is the oldest brewery in the U.S and has been making the suds since 1829 – though – it has yet to transport its beverages across the Mississippi. Coors, Miller, Anheuser Busch and all the other American breweries get a nod today for their craftmanship, thirst quenching abilities and frothy tastiness.
Sneak Peek at Tomorrow's Events and Celebrations
National First Responders Day
National Chocolate Day
Bandana Day – Wear your bandana in support of those suffering from cancer
Frankenstein Friday
National Internal Medicine Day
National Breadstick Day
On this day…
1787 – New York newspapers start printing The Federalist Papers – a group of 85 essays written by John Jay, Alexander Hamilton and James Madison, outlining support of the ratification of the U.S. Constitution
1904 – New York City opens its first subway
1954 – Benjamin O. Davis is the first African American to be promoted to brigadier general in the U.S. Air Force
1962 – U.S. Forces get placed on DEFCON 2 as President Kennedy and Soviet leader Khrushchev continue their staring match over Cuba. Khrushchev tells Kennedy they will not deliver any more arms to Cuba if the U.S. doesn't invade the island country. He also sends a letter saying that they will remove the missiles from Cuba if the U.S. removes theirs from Turkey. President Kennedy and his council decide to agree to the first terms but not the second (they had been planning to remove the missiles from Turkey but did not want the Soviets to think it was because of them). The world waits with bated breath for Nikita Khrushchev's answer.
2004 – The Boston Red Sox break the curse of the Bambino and win their first World Series in 86 years
2006 – The last Ford Taurus rolls off the assembly line and is sold to Truett Cathy – the founder of Chick-fil-A – a collector of cars – they did start making the Taurus again in 2009 – but it was a revamped version
Happy Birthday to…
Captain James Cook (1728-1779) Explorer who made it to Australia and Hawaii
Isaac Merritt Singer (1811-1875) Gave us the sewing machine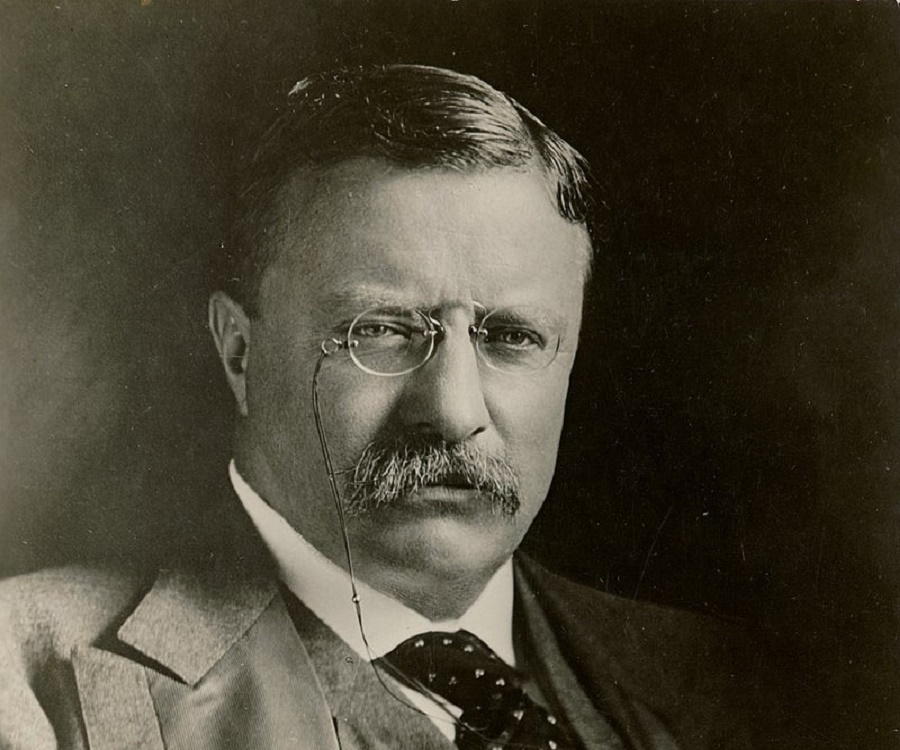 Theodore Roosevelt (1858-1919) Our 26th president who was a soldier, police chief, governor and inspiration for the Teddy Bear. No matter his office, he always took on corruption. His backers, fearing that he may uncover some of their seedier practices, helped to get him elected to the Vice-Presidency, thinking it to be a largely do-nothing job. And this worked until President McKinley was assassinated and Teddy Roosevelt became President
Sylvia Plath (1932-1963) A Pulitzer Prize winning author who gave us The Bell Jar and poetry like Daddy and Lady Lazarus
John Cleese (1939- ) From Fawlty Towers to Monty Python to A Fish Called Wanda and the Harry Potter series – this man knows how to make us laugh – even with that dry English humor
Scott Weiland (1967-2015) Lead singer for The Stone Temple Pilots
Enjoy the day and make it your own
Thank you, Father, for who you are. Thank you for making us who we are, for you do not make mistakes. Please protect our children at school and may those who have suffered trauma at the hands of others be healed physically, mentally and spiritually. I ask this in your name, Jesus, Amen.
Thank you to National Day Calendar; National Today; History.com; Britannica.com; Wikipedia; on this day.com
It's #NavyDay, #BlackCatDay, #NationalCivicsDay, #AmericanBeerDay, #NationalMentoringDay, #Enjoythedayandmakeityourown