Awareness Spotlight shines on…
WORLD PNEUMONIA DAY wants us to keep spreading the word about the importance of healthy lungs. Symptoms are a lot like COVID and can include fever, coughing, shortness of breath, chest pain, diarrhea, body pain and loss of appetite. If you or someone you know is experiencing these signs, seek medical attention immediately.
Celebrate You with…
CHICKEN SOUP FOR THE SOUL DAY is served up nice and hot and looks to comfort more than just our bodies. Just as chicken soup nourishes our physique, a little meditation or a good book to read, or sharing some chicken soup with a friend is good for our inner being. Do what you need to take care of your soul, it's just as important.
Belly up to the Bar
NATIONAL HAPPY HOUR DAY gathers friends and coworkers together for a little relaxation after work. A good watering hole is just the place to meet, have a few drinks and let the stresses of the day melt away. As always, don't drink and drive.
On Today's Menu…
PIZZA WITH THE WORKS EXCEPT ANCHOVIES' DAY hits the spot – unless you like anchovies. I never met a slice of pizza I didn't like – except for ones with anchovies. So, pile on all the other toppings and enjoy.
FRENCH DIP DAY is one savory sandwich. Take some thinly sliced roast beef, pile it on a French Roll and dip that into a bowl of au jus. If things get a little messy – that's ok – just let that bread and beef soak up as much of the drippings as possible.
Sneak Peek at Tomorrow's Events and Celebrations
Indian Pudding Day
World Kindness Day
Sadie Hawkins Day
Orphan Sunday
International Tongue Twister Day
On this day…
1799 – Andrew Ellicott observes the Leonid meteor shower and writes down what he saw. This is the first written record of a meteor shower
1931 – Abbey Road Studios in London, opens
1954 – The Immigration Center at Ellis Island closes – more than 12 million immigrants passed through
1979 – In response to the hostile Iranian takeover of a U.S. embassy with hostages taken, President Jimmy Carter stops oil imports from Iran
1981 – Voyager I reaches Saturn
1990 – The World Wide Web is first proposed by computer scientists Tim Berners-Lee and Robert Cailliau
Happy Birthday to…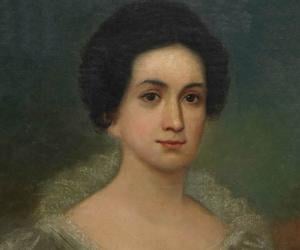 Enjoy the day and make it your own
Dear LORD, we would ask that you would heal our souls as well as our bodies. Teach us to rest and to trust in you. Amen.
Thank you to National Day Calendar; National Today; History.com; Britannica.com; Wikipedia; on this day.com
#WorldPneumoniaDay, #ChickenSoupfortheSoulDay, #FrenchDipDay, #NationalHappyHourDay, #PizzawiththeWorksExceptAnchoviesDay