A Tip of the Hat Goes to…
SUBSTITUTE EDUCATOR DAY gives a big thanks to those teachers who are always on call. They are ready to walk into a classroom and face any challenge thrown at them. They allow the curriculum to stay on track and keep our students learning. Thank you for your hard work.
Family and Friends
NATIONAL PRINCESS DAY coincides with the theatrical release of The Swan Princess in 1994. If you have a princess for a wife, sister, daughter, mom, aunt, cousin or friend, let them know how much they mean to you and how much beauty they bring into the world.
For Fun
MICKEY MOUSE DAY says HAPPY BIRTHDAY to this iconic character who made his debut on this day in Steamboat Willie back in 1928. This was the first animation that was synced to music and sound effects.
OCCULT DAY searches for the hidden knowledge of life. While occultism might have been more about world domination and evil spells in the past, today it has more to do with self-enlightenment. I do believe in the spiritual world and would give a warning that you take care with what you look for and the way you go about it.
On Today's Menu…
VICHYSSOISE DAY serves up a cold bowl of soup. A combination of potatoes, leeks, onions, cream and chicken stock makes for a filling and delicious meal.
APPLE CIDER DAY can be served cold or hot. A glass of this sweet drink will not only give you a healthy dose of apple but a very nice feeling as well.
Sneak Peek at Tomorrow's Events and Celebrations
National Adoption Day
Carbonated Beverage with Caffeine Day
Play Monopoly Day
Women Entrepreneurs Day
On this day…
1307 – William Tell shoots an apple off of his son's head
1872 – Susan B. Anthony is arrested for illegally voting
1883 – The railroads create the first time zones in an effort to make scheduling of trains more efficient – this replaced over 100 previous time zones
1920 – New York City's Apollo Theater opens
1926 – George Bernard Shaw, never at a loss for words, accepts the Nobel Prize for Literature but refuses the prize money remarking, "I can forgive Alfred Nobel for inventing dynamite, but only a fiend in human form could have invented the Nobel Prize."
1928 – Disney and Steamboat Willie introduce us to Mickey Mouse
1963 – The first push button telephone debuts in the United States – the beginning of the end for the rotary dial
1978 – Jim Jones and over 900 of his followers are found dead at their compound in Guyana in what is known as the Jonestown Massacre. After a visit from Congressman Leo Ryan and some relatives of his followers did not go well, he had the congressman and 4 others killed. He then manipulated his followers into drinking cyanide laced punch when he realized his "empire" was about to fall. He was found dead with a gunshot to the head, and it is not known whether it was self-inflicted or not.
2006 – Celtic Woman sets a world record when their album, Celtic Woman, stays on Billboards World Album Charts for 108 weeks
Happy Birthday to…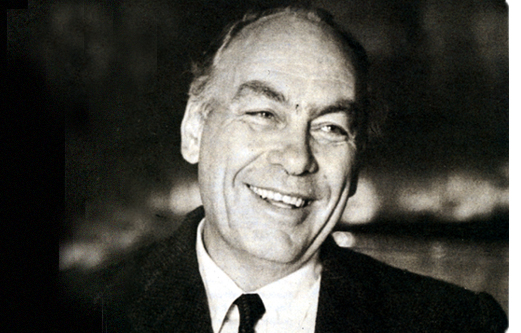 Enjoy the day and make it your own
Dear Heavenly Father, please protect us against the forces that work against us. Forces that tempt us, trip us up and take us away from you. You have already overcome them and let us look to you for salvation. I pray this in your name, Jesus, Amen.
Thank you to National Day Calendar; National Today; History.com; Britannica.com; Wikipedia; on this day.com
#SubstituteEducatorsDay, #AppleCiderDay, #NationalPrincessDay, #MickeyMouseDay, #OccultDay, #VichyssoiseDay, #Enjoythedayandmakeityourown