Awareness Spotlight shines on…
Wear your purple today in support of EPILEPSY AWARENESS DAY. Over 50 million people worldwide suffer from some form of this condition that has multiple causes, some that are unknown. Electrical pulses in the brain cause seizures of all kinds. Learn what to do if you encounter someone having an epileptic event. Do not put anything in their mouth or try and hold them down. Instead make sure there are no hazards around them to hurt themselves. Once the seizure is over, they may recover just fine. However, if they've stopped breathing or injured themselves call 911. Taken from webmd.com.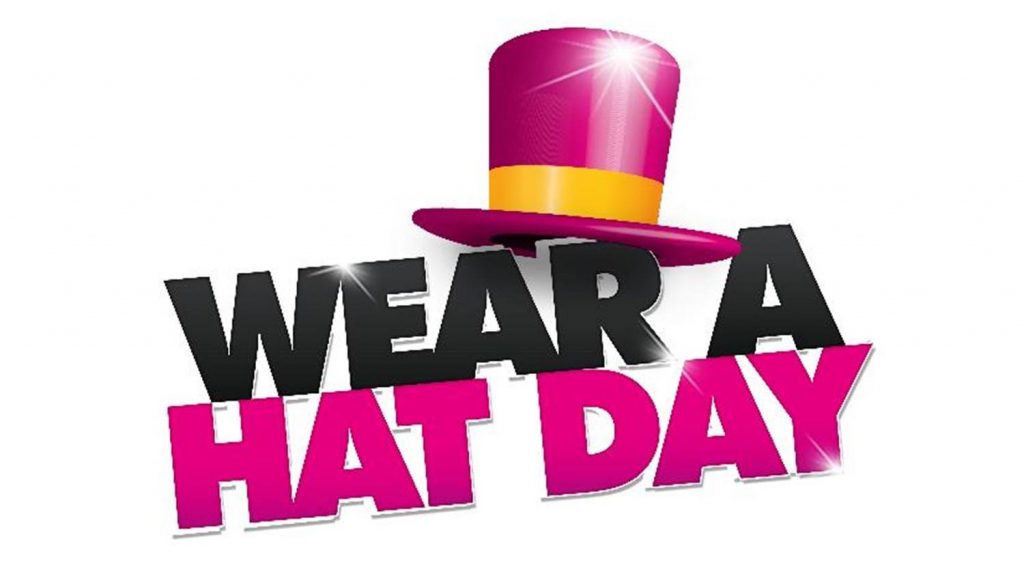 While you are wearing your purple make sure and recognize WEAR A HAT DAY. More than a fashion statement, donning a hat today is all about bringing awareness for brain tumor research and funding. X-rays and CT scans have made a big difference in dealing with these malignant growths and offer hope to the 250,000,000 people in the world who contract them each year. Let's keep up the hard work and hopefully nullify the nasty effects of these tumors.
On Today's Menu…
Now, it's time for a little health break with NATIONAL SPINACH DAY. Full of iron, fiber, and other vitamins these leafy greens are good for your heart, your digestive system, and if you listen to Popeye, they are good for "your muskels". Enjoy some in a salad, as a side dish, in a dip or even on a pizza.
Our dessert of the day often plays a supporting role, but it can stand on its own. NATIONAL NOUGAT DAY celebrates the candy made with beaten egg whites, honey, and nuts. We usually see it in the middle of candy bars and one of the original purposes was to simulate the look of ice cream. Make it by itself and you have some great divinity fudge. My Grandma Cox would make this and then store it on the hood of her 69 Cutlass in the garage. It was some tasty stuff.
Sneak Peek at Tomorrow's Events and Celebrations
Medical Science Liaison Day
Spanish Paella Day
National Scribble Day
International Whiskey Day
On this day…
1830 – Joseph Smith's "Book of Mormon" is published
1926 – The first lip reading tournament is held
1953 – Dr. Jonas Salk develops a vaccine for polio
1973 – The Young and the Restless premieres on CBS
1979 – President Carter helps broker a peace agreement between Israel and Egypt at Camp David
1987 – Gary Heidnik's torture chamber in Philadelphia is discovered when one of his victims escapes and calls the police. Four more women were found in it and this would lead to his arrest, conviction and execution.
1997 – 39 members of the Heaven's Gate cult are found dead after a mass suicide in a San Diego suburb
2020 – With 81,750 COVID cases, the U.S. has more than any other country
Happy Birthday to…
Enjoy the day and make it your own
Dear Heavenly Father, after 3 years we are still dealing with COVID and its terrible effects. Please heal those who are sick and comfort those who are suffering from it. May You grant those who are working to get it under control knowledge and skill. May You grant those who are working to care for the sick love, strength and protection. I ask this in Your name, Jesus, Amen.
Thank you to National Day Calendar; National Today; History.com; Britannica.com; Wikipedia; on this day.com
#EpilepsyAwarenessDay, #WearaHatDay, #NationalNougatDay, #NationalSpinachDay, #Enjouythedayandmakeityourown
Happy Birthday to #RoberFrost, #TennesseeWilliams, #SandraDayOConnor, #LeonardNimoy, #NancyPelosi, #DianaRoss, #stevenTyler, #MartinShort