I pledge allegiance to the flag of the United States of America and to the Republic for which it stands, One nation, under God, indivisible, with liberty and justice for all.
A Tip of the Hat Goes to…
INTERNATIONAL MEDICAL SCIENCE LIAISON DAY is more than just a mouthful. It gives a shout out to those individuals with the medical expertise to advise their fellow colleagues on the scientific aspects of their business. They make sure that the drugs and processes work effectively, and we thank you for what you do.
For Fun
NATIONAL SCRIBBLE DAY is here to show us that anyone can be an artist. Created as a way to encourage children to show their artistic side, I would say this is open for anyone who just wants to scribble.
Belly up to the Bar
INTERNATIONAL WHISKEY DAY calls for a round. Celebrated on the birthday of Michael James Jackson, a prolific writer on the subject, pour a glass of your favorite "water of life". Here's to your health.
On Today's Menu…
NATIONAL SPANISH PAELLA DAY comes all the way from…yep, you guessed it, Spain. This consists of a dish of rice that has been roasted over a fire with saffron and olive oil added to it, as well as just about anything else you want to put in it. There are no limits to how you can prepare this national dish of Spain, but you have to start with the rice.
Sneak Peek at Tomorrow's Events and Celebrations
American Diabetes Association Alert Day
National Triglycerides Day
Black Forest Cake Day
Weed Appreciation Day
National Something on a stick Day
On this day…
1884 – The first long distance call is made – from Boston to New York
1910 – The first Cherry Blossom trees are planted in Washington DC, along the Potomac
1939 – The University of Oregon beats Ohio State 46-33 to win the first March Madness college basketball tournament
1944 – The Coca-Cola trademark is officially registered
1952 – Gene Kelly and Debbie Reynolds get wet when "Singin' in the Rain" premiers
1969 – Mariner 7 is launched to study Mars
1975 – Construction begins on the 800-mile Alaskan pipeline
1998 – The FDA approves the use of that little blue pill – Viagra
Happy Birthday to…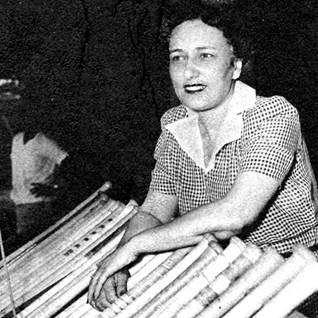 Enjoy the day and make it your own
Dearest awesome God, may You touch the hearts of those who feel lonely and depressed. May they feel Your loving presence and know that they matter and are cared for. I ask this in the powerful name of Jesus, Amen.
Thank you to National Day Calendar; National Today; History.com; Britannica.com; Wikipedia; on this day.com
#InternationalMedicalScienceLiaisonDay, #NationalScribbleDay, #SpanishPaellaDay, #InternationalWhiskeyDay, #Enjoythedayandmakeituyourown
Happy Birthday to #HenryRoyce, #PattyHill, #EffaManley, #CaleYarborough, #MichaelJamesJackson, #QuentinTaramtino, #MariahCarey