I pledge allegiance to the flag of the United States of America and to the Republic for which it stands, One nation, under God, indivisible, with liberty and justice for all.
Religious Holidays
HOLY MONDAY is the Monday before Easter and follows the steps of Christ after He came to Jerusalem. The gospels of Matthew and Mark record that Jesus cursed a fig tree that wasn't bearing fruit and cleared the temple of money changers who were looking to make a profit off of those coming to worship.
A Tip of the Hat Goes to…
Imagine, if you will, the intro to the Twilight Zone without the iconic music. What if James Bond didn't have his heart pounding theme or would Freddy and Jason be so scary without their background sounds? NATIONAL FILM SCORE DAY gives a standing ovation to the artists and orchestras who give each movie their signature score. The tell-tale bass notes that let you know the giant shark is near, the signature sounds of the spaceship from Close Encounters and the rhythmic melody of the runners during Chariots of Fire all make the movies and we give a tip of the hat to the people who make it happen.
Celebrate You with…
If you are feeling a little down, why not celebrate NATIONAL FIND A RAINBOW DAY. Unless it just rained, chances are you won't find one, but if you do, it always seems to make you feel better.
Today's Fashion Trends
You can either turn to your closet or your history books for this next one. NATIONAL TWEED DAY calls for us to put on our best tweed or research the life of William "Boss" Tweed. Born on this day in 1823, William was the very definition of political corruption, taking money under the table, overcharging the government, and awarding contracts to his companies. He was imprisoned twice, escaped once, caught again, and died in jail. If you go with the fashion statement, I am sure you will look dapper.
On Today's Menu…
Our decadent dessert of the day is both delicious and delectable. NATIONAL CHOCOLATE MOUSSE DAY is served up light and fluffy with that richness of chocolate. This dish can be traced back to the 1800's and comes to us from France. Those French do know how to cook. Have a helping of this dessert today.
Sneak Peek at Tomorrow's Events and Celebrations
Holy Tuesday
SAAM Day of Action
School Librarian Day
Hug a Newsperson Day
National Cordon Bleu Day
Jeep 4X4 Day
National vitamin C Day
On this day…
1860 – The Pony express sends out it's first riders
1865 – Union forces capture Richmond – the Confederate Capitol
1882 – Bob Ford shoots and kills Jesse James – in the back
1936 – Bruno Hauptmann, the man convicted of the Lindbergh kidnapping is executed
1968 – Martin Luther King delivers his famous Mountaintop Speech
1973 – The first mobile phone call is made by a Motorola employee
1995 – Justice Sandra Day O'Connor becomes Chief Justice Sandra Day O'Connor
1996 – Theodore John Kaczynski – the Unabomber – is captured
2010 – Apple gives us the iPad
Happy Birthday to…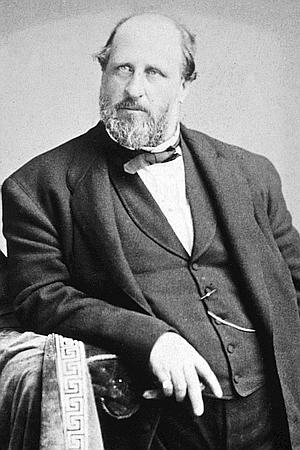 Enjoy the day and make it your own
Dear Heavenly Father, may You watch over these amazing people, care for them, protect them, provide for them, and let them know that they are loved. I ask this in Your name, Jesus, Amen.
Thank you to National Day Calendar; National Today; History.com; Britannica.com; Wikipedia; on this day.com
#HolyMonday, #FilmScoreDay, #ChocolateMousseDay, #NationalTweedDay, #FindaRainbowDay, #Enjoythedayandmakeityourown
Happy Birthday to #WashingtonIrvin, #BossTweed, #DorisDay, #MarlonBrando, #GusGrissom, #JaneGoodall, #WayneNewton, #EddieMurphy, #JennieGarth, #PicaboStreet