I pledge allegiance to the flag of the United States of America and to the Republic for which it stands, One nation, under God, indivisible, with liberty and justice for all.
Awareness Spotlight shines on…
Today we can support kids who are dealing with cancer on NATIONAL BRAVEHEARTS DAY. This day was started in 2015 by Amy and Jeremy Jacobs whose 13-month-old daughter had a brain tumor. She would go on to beat the cancer and they would go on to start Bravehearts for Kids organization. This organization offers resources and help to families struggling with this issue and it is free of charge. These heroes need all the help and prayers they can get. Check them out at braveheartsforkids.org.
WORKERS MEMORIAL DAY is observed all around the world as those who perished due to work-related injuries and illnesses are remembered. Speaking as a former safety officer, OSHA and its regulations can seem like a pain, but I am so glad we have them. No family should ever have to worry about their loved ones not coming back from work because it isn't safe. I know military, law enforcement and EMT workers face life and death daily, but for the other places of work, that shouldn't be case. Our heads are bowed in remembrance.
Wear your blue and green attire to observe NATIONAL DONATE LIFE BLUE AND GREEN DAY. Consider becoming an organ donor if you are not one already. Roughly, 125,000 people are on some kind of list to receive an organ transplant and your selflessness could make a difference.
Education and Information
If you have thought about planting a tree, today is the day. NATIONAL ARBOR DAY started in 1872 when J. Sterling Morton challenged the good people of Nebraska to plant as many trees as possible. They responded by planting more than a million trees that year. We need our trees. We love our trees. Plant a tree.
Here is a fairly new one that has only been around a couple of years – NATIONAL HISTORIC MARKER DAY. There are more than 150,000 markers around our country that remind us of our history. It is easy for them to deteriorate with time, and upkeep is very much appreciated. Find some in your area and brush up on your history.
Today's Poetry Trends
It is time to wax poetic again as we celebrate NATIONAL GREAT POETRY DAY. Great poetry is definitely subjective and comes down to what your favorite style is and who your favorite writers are. Shakespeare, Longfellow, Twain, and Frost are just some of the biggies, but there are so many more. What sets your inner muse on fire? I have to go with Poe's "Eldorado" about a hapless knight who spends his life searching for the land of El Dorado. While we may not always find what we are looking for, we must always – ride, boldly ride. The John Wayne movie by the same name is pretty good too.
On Today's Menu…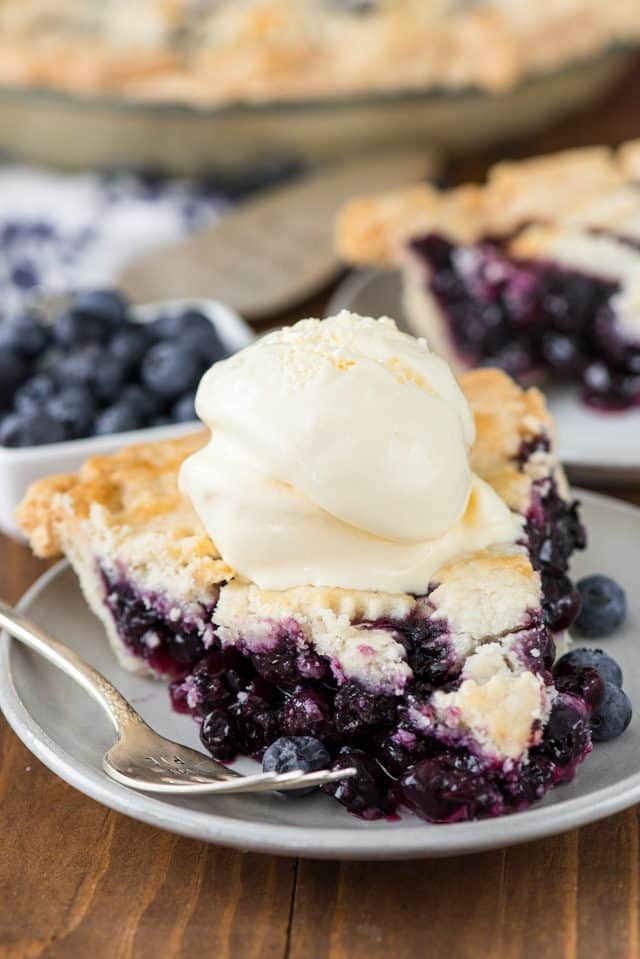 Our dessert of the day is just scrumptious. NATIONAL BLUEBERRY PIE DAY definitely needs to be followed with a dollop of vanilla ice cream. The sweet, yet tart blueberries inside the golden crust are ready to make your mouth burst with flavor. I bet you can taste it now. I can, who else wants a slice?
Sneak Peek at Tomorrow's Events and Celebrations
National First Ladies Day
Kiss of Hope Day
Peace Rose Day
Shrimp Scampi Day
Pool Opening Day
Sense of Smell Day
On this day…
1789 – Fletcher Christian seizes control of the HMS Bounty – through mutiny
1855 – The first U.S. veterinary college is founded in Boston
1945 – Disgraced Italian dictator, Benito Mussolini, is executed
1952 – The Treaty of San Francisco is signed by 49 countries; this gave Japan its sovereignty back after WWII
1955 – The Whirly-Girls – an organization for female helicopter pilots – is founded by Jean Ross Howard Phelan
1967 – Muhammed Ali refuses to join the Army and has his Heavyweight title taken away
2003 – Apple gives us I-Tunes
2020 – U.S. confirmed COVID cases passes one million
Happy Birthday to…
Dear Heavenly Father, we would ask that You would heal those children with brain cancer, be with them and their families, giving them strength and providence. We would also ask that You comfort the loved ones of those who have lost their lives at work. Wrap Your arms around them and may they turn towards You and not away. I ask these things in the name of Jesus, Amen.
Enjoy the day and make it your own
Thank you to National Day Calendar; National Today; History.com; Britannica.com; Wikipedia; on this day.com
#NationalBraveheartsDay, #WorkersMemorialDay, #BlueberryPieDay, #DonateLifeBlueAndGreenDay, #ArborDay, #HistoricMarkerDay, #GreatPoetryDay, #Enjoythedayandmakeityourown
Happy Birthday to #JamesMonroe, #LionelBarrymore, #ErichSalomon, #FerruccioLamborghini, #HarperLee, #AnnMargaret, #JayLeno, #PenelopeCruz