A Tip of the Hat Goes to…
NATIONAL HOMEFRONT HEROE'S DAY is brought to us by Major John "Lucky" Luckadoo. The Major is the last surviving member of the World War II Eighth Air Force Bombardment Group and remembers all the support from the people back home. The Homefront heroes made sacrifices by rationing supplies, putting in overtime at the factories and setting donations and drives for the soldiers overseas. Today, there are quite a few people working behind the lines to support our troops any way they can. We thank you for your work and dedication.
For Fun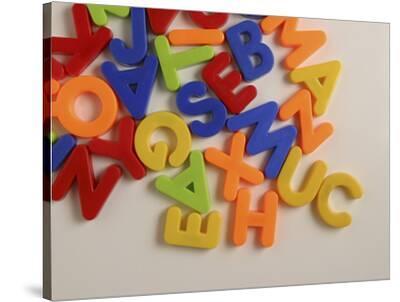 NATIONAL ALPHABET MAGNET DAY celebrates the toy that teaches, is useful for leaving messages and can be used just to mess with people. Samuel Hardcastle first developed these letters to be used in space, but they work just as well down here on planet Earth.
Let us gather together on this somber day and pay tribute to LOST SOCK MEMORIAL DAY. As we remember the service given by these selfless socks, we just can't help but wonder where they end up – leaving their mates all alone. If you have the strength of heart, today is the day to either get rid of the loners or repurpose them for the greater good.
Belly up to the Bar
Let's raise a glass to NATIONAL MOSCATO DAY. This versatile grape yields a wide variety of wines, from dry, to floral to sparkling and dessert. Moscato is the third most popular white wine and goes great with, well…just about anything.
On Today's Menu…
Our dessert of the day goes well with Moscato wine as well. NATIONAL BUTTERSCOTCH BROWNIE DAY may leave the chocolate out, but that's okay. As a matter of fact, the blonde brownie was around before the chocolate counterpart and can be enjoyed every bit as much. Bake up a batch and make sure to send me some.
Sneak Peek at Tomorrow's Events and Celebrations
National School Nurses Day
National Receptionists Day
3rd Shift Workers Day
National Lipid Day
National Shrimp Day
Clean Up Your Room Day
On this day …
1882 – William H. Ford receives the patent for the stethoscope
1899 – John Albert Burr invents the rotary blade lawnmower
1950 – L. Ron Hubbard's Dianetics is published
1958 – Alfred Hitchcock's Vertigo premiers in San Francisco
1960 – The FDA approves "The Pill"
1964 – The Beatles held the title for the longest running #1 hit I Wanna Hold Your Hand, at 3 ½ months. Louis Armstrong broke their streak with Hello Dolly
1974 – Impeachment proceedings begin for President Richard Nixon
1980 – Jason and his hockey mask hit the theaters for the first time in Friday the 13th
Happy Birthday to…
All those the Father gives me will come to me, and whoever comes to me I will never drive away. John 6:37
Enjoy the day and make it your own
Thank you to National Day Calendar; National Today; History.com; Britannica.com; Wikipedia; on this day.com
#HomefrontHeroesDay, #ButterscotchBrownieDay, #LostSockMemorialDay, #NationalMoscatoDay, #AlphabetMagnetDay, #Enjoythedayandmakeityourown
Happy Birthday to #HarrietLane, #BelleBoyd, #JMBarrie, #HowardCarter, #MikeWallace, #BillyJoel, #JohnCorbett